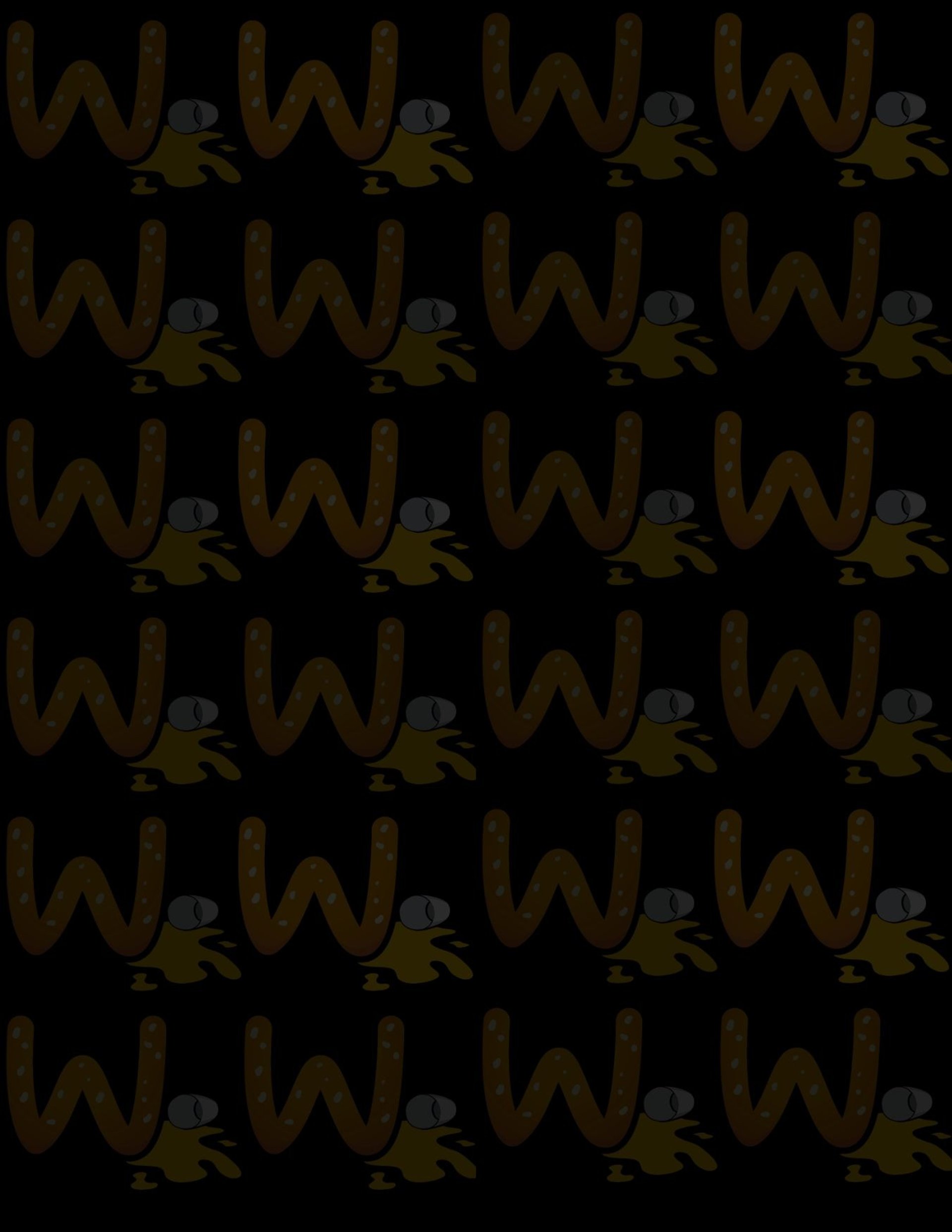 Fresh-Baked, Hand-Rolled, Giant Pretzels on the Go!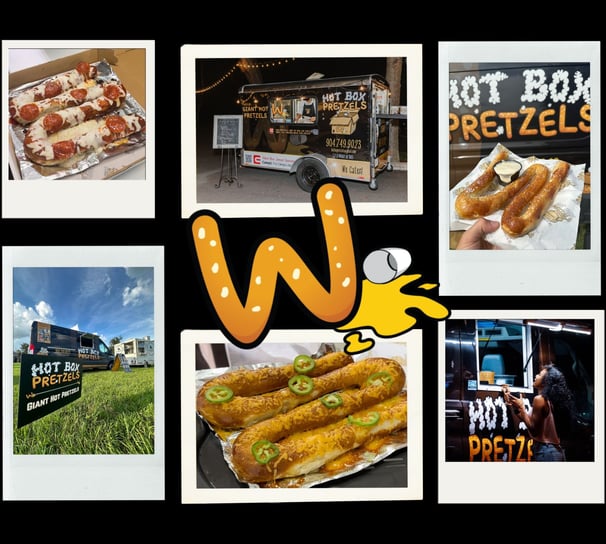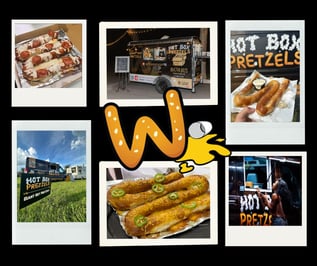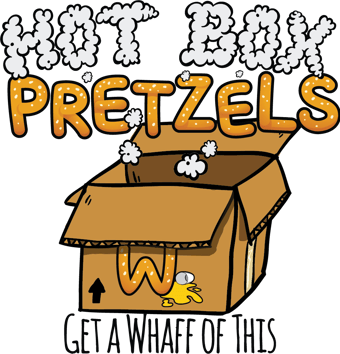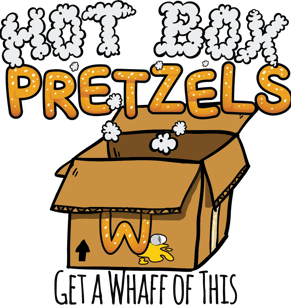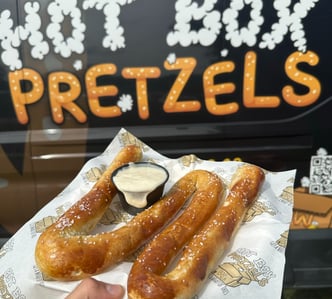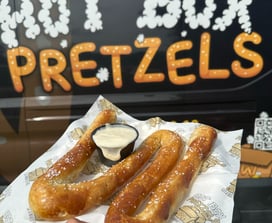 Hand-Rolled and Fresh-Baked Pretzels
Our giant pretzels are made from scratch using only the finest ingredients, hand-rolled, and baked to perfection. Each pretzel is sprayed with a special solution before baking to give it that classic, golden-brown crust.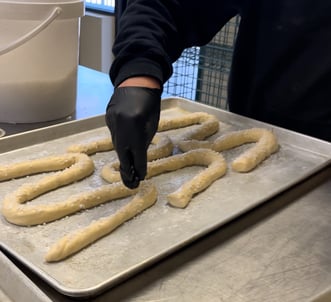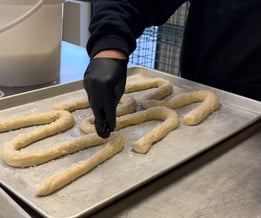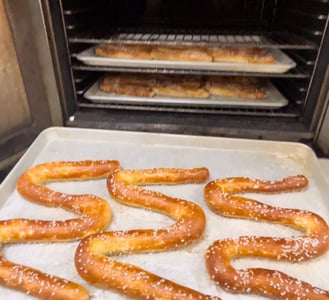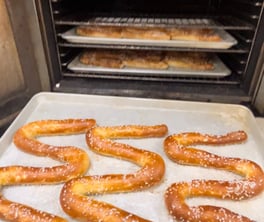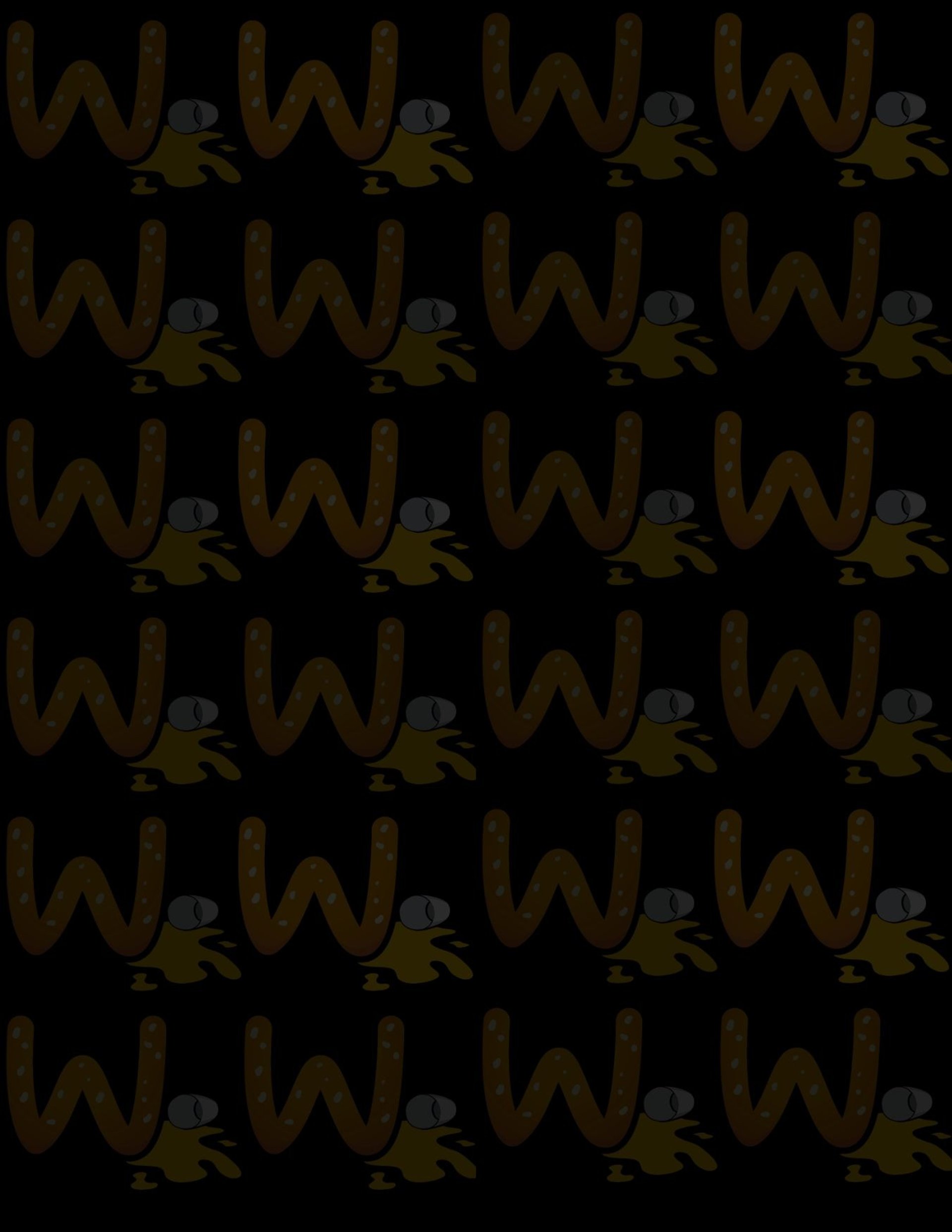 Whether you're in the mood for a savory snack or a sweet treat, we have a variety of flavors to choose from, including classic Salted, Cinnamon Sugar, S'mores, Jalapeño cheddar, and more.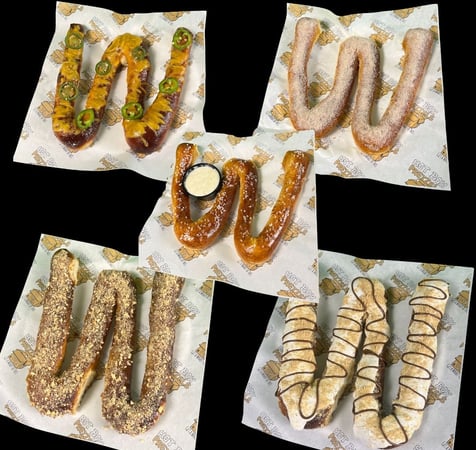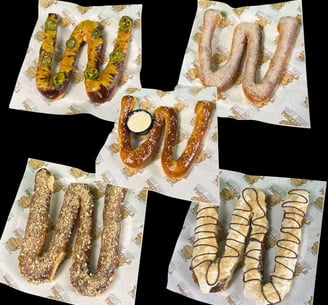 Our food truck is the perfect place to satisfy your cravings on the go, whether you're at a festival, a concert, or just wandering the streets. Our cozy, welcoming atmosphere and friendly staff will make you feel right at home.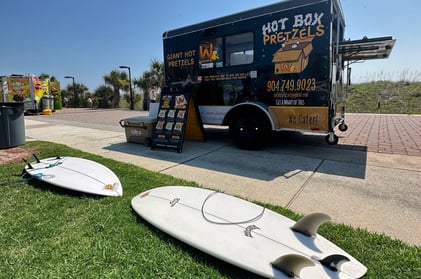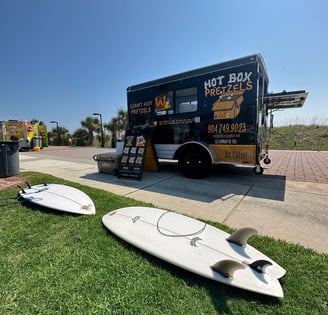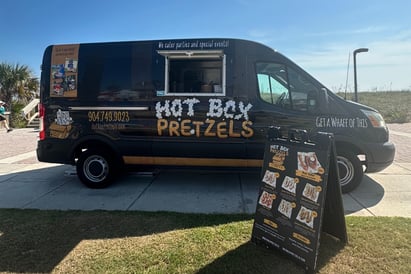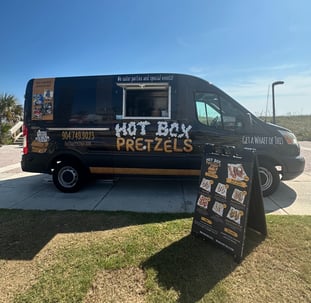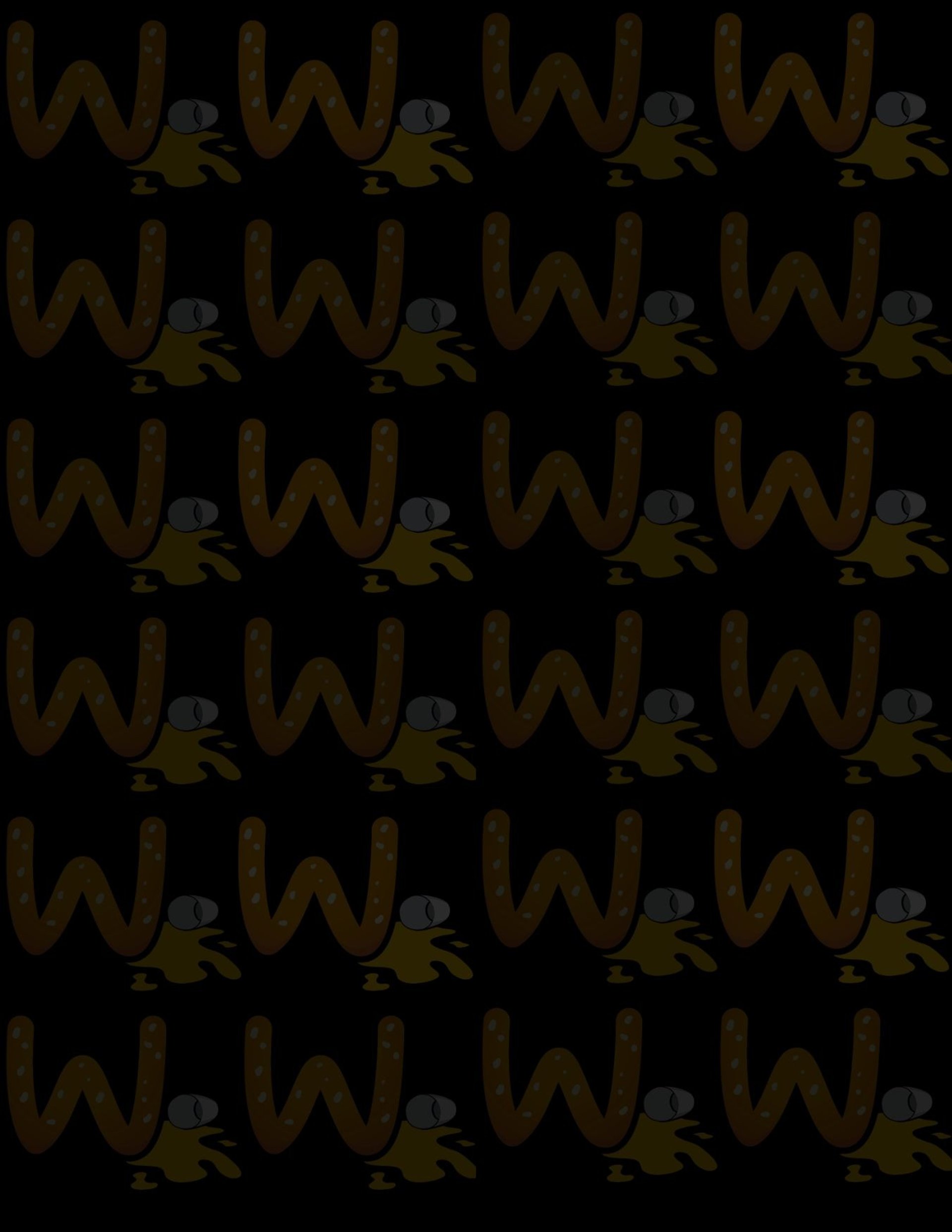 Hot Box Pretzels is a unique and innovative gourmet food truck that specializes in fresh-baked, hand-rolled pretzels served hot and steamy. Our mission is to provide our customers with a delicious and unique snack experience that they won't forget. Come visit us today and try our signature Whaffs and sweet treats!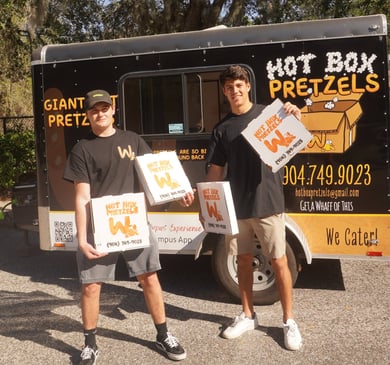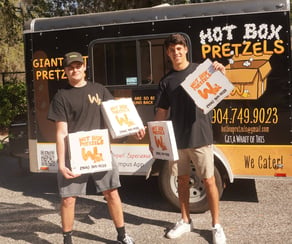 Follow Our Socials To See Our Weekly Schedule!